Mask Artist Painter - Boruca, Costa Rica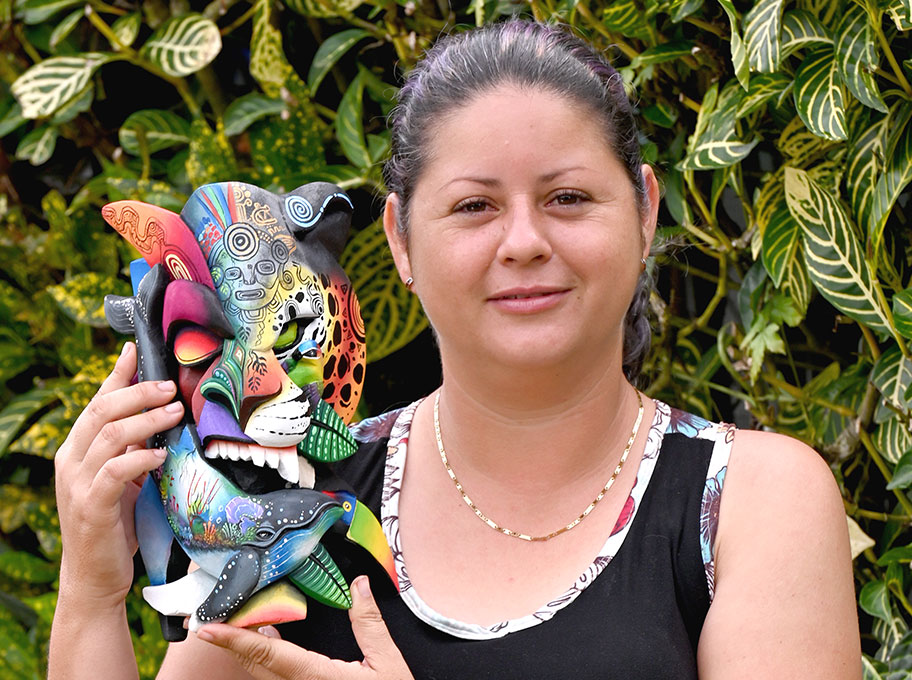 "I identify myself with butterflies because from a caterpillar, they become something beautiful and leave a legacy with their eggs for the future. They like to dress in pretty colors and see life in a different way."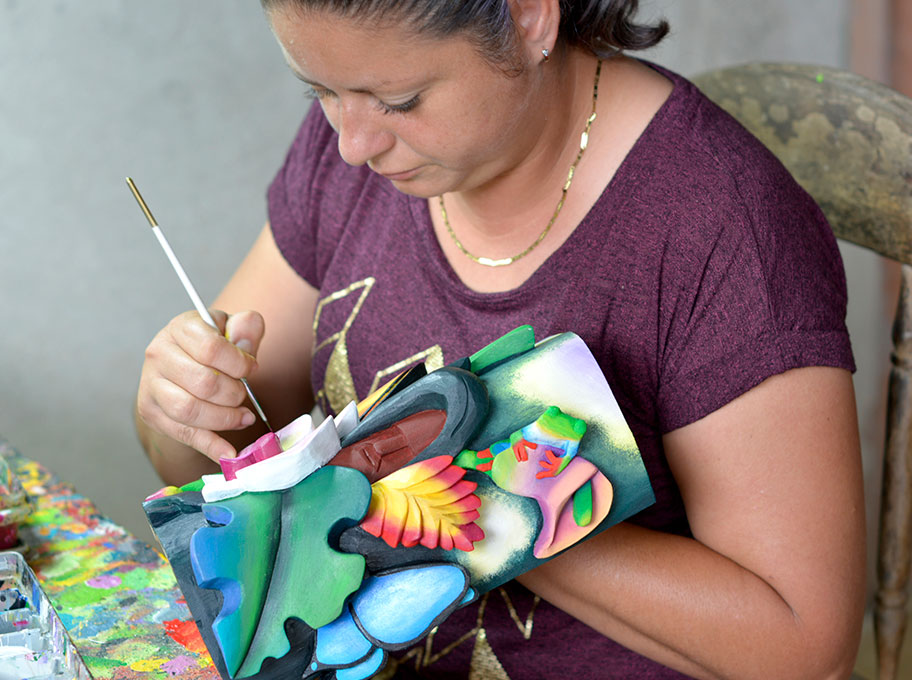 Born in 1986, Sugey began playing with paint brushes at a young age inspired by her godmother. After marrying Marcos in 2005, she quickly learned new techniques and fell in love with mask painting. Orchids are her specialty, and she enjoys replicating different varieties with intricate details and jewel tones of fuchsia, turquoise, lime green, emerald, lilac, and gold.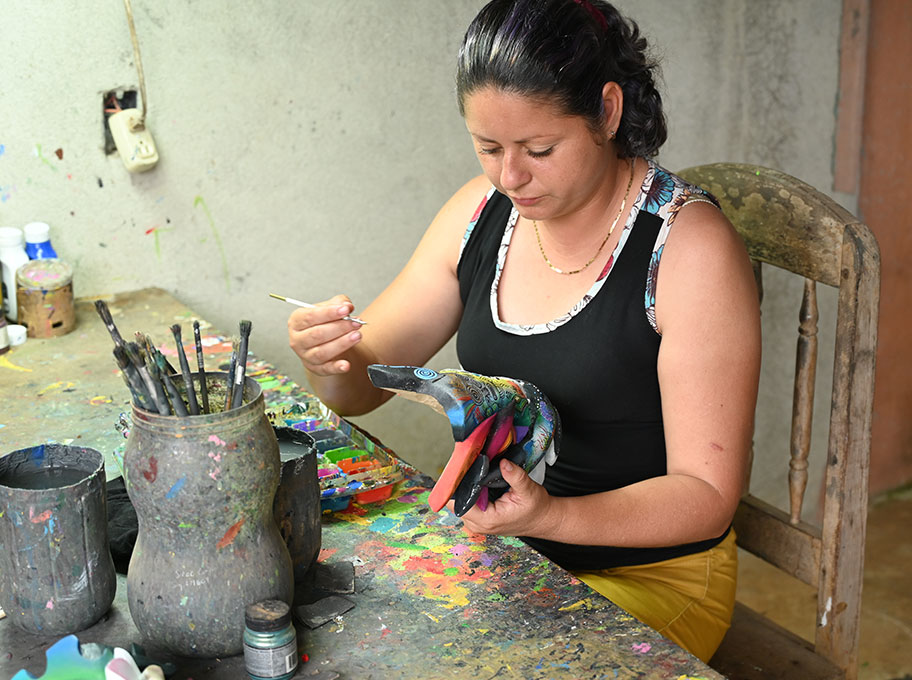 "Maybe I see a heliconia and a hummingbird looking at it, pecking at it and oh, how beautiful! Sometimes we go walking and I see something I could recreate in a mask, or we see those reddish turtle doves there, and I imagine painting their feathers, or a woodpecker. There is so much to see, even the movements of the leaves inspire me."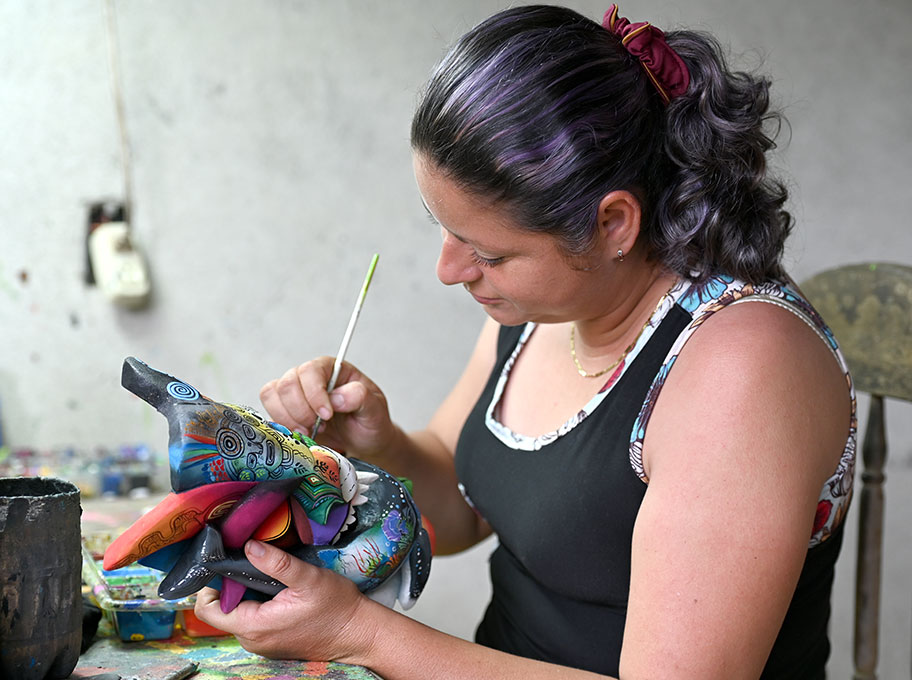 To design her pieces, Sugey thoughtfully considers who would carve it, and if the carver knows or not the anatomy of the bird or flower she wants. She also is mindful of the story she wants to tell with each piece, and if the colors of the birds and orchids in her design will be harmonious.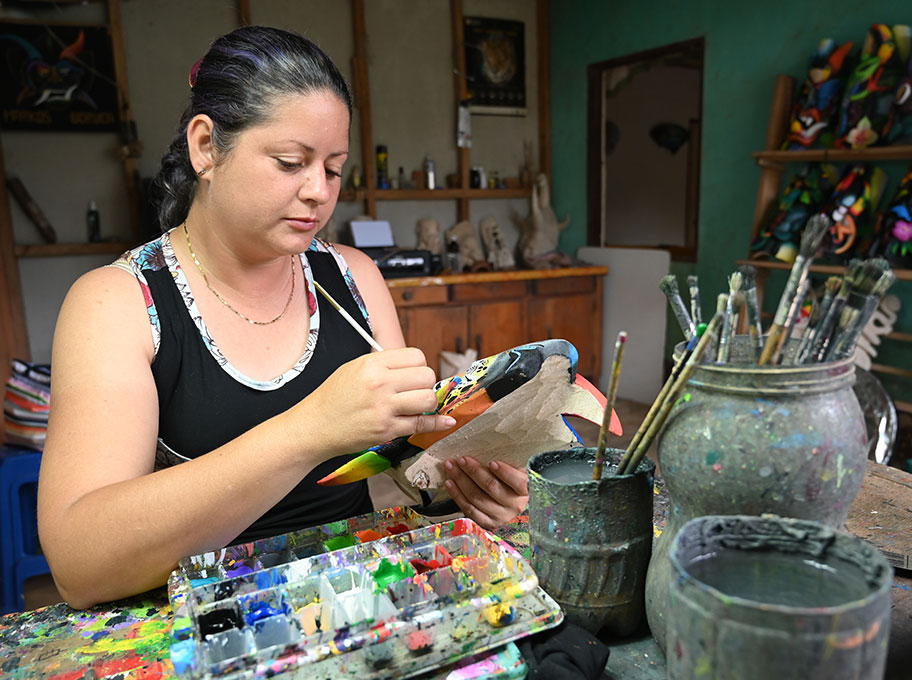 Sugey and Marcos enjoy working side by side in their own workshop. When not making masks, you may find them teaching mask painting to tourists. Recently, they have bought some land near the village, and in their family plot, they grow coffee, veggies, corn, rice and fruit trees.