Mask Artist Painter - Boruca, Costa Rica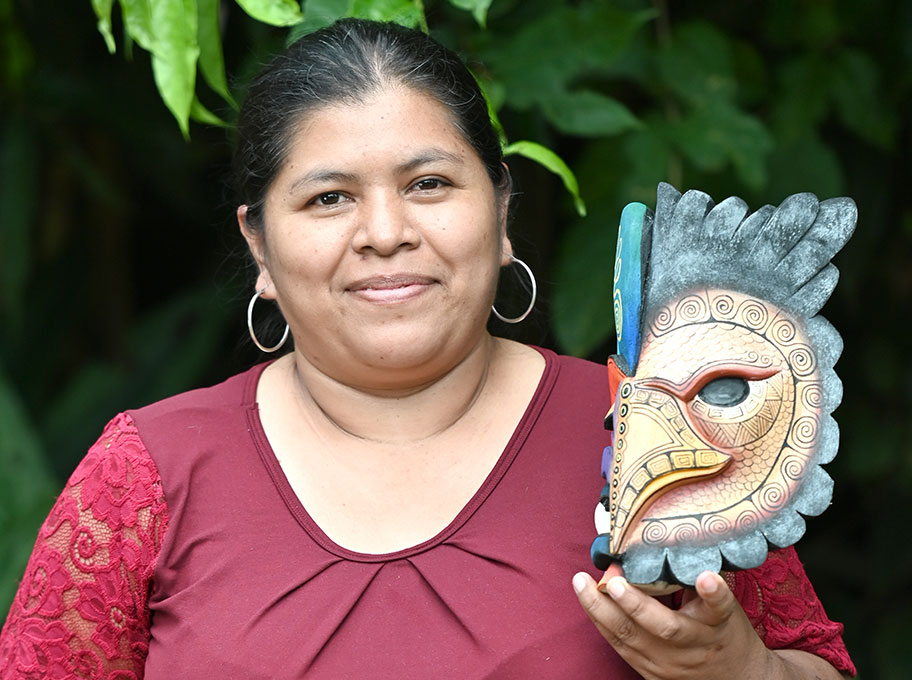 "I identify myself with the morpho blue butterfly, for its beauty, its delicate nature, its freedom, and its metamorphosis process. In each stage of our life, we too can change and keep improving."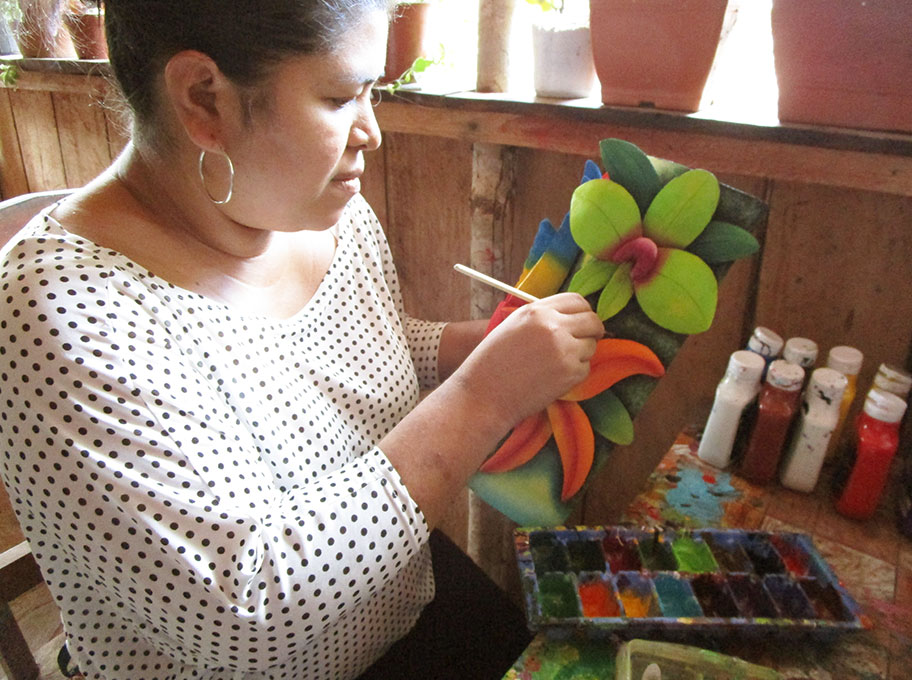 Born in 1983 into a family of mask artists, Rosa grew up admiring her brothers' art. She practiced first with small pieces and jewelry, and then in 2014 started painting her own masks.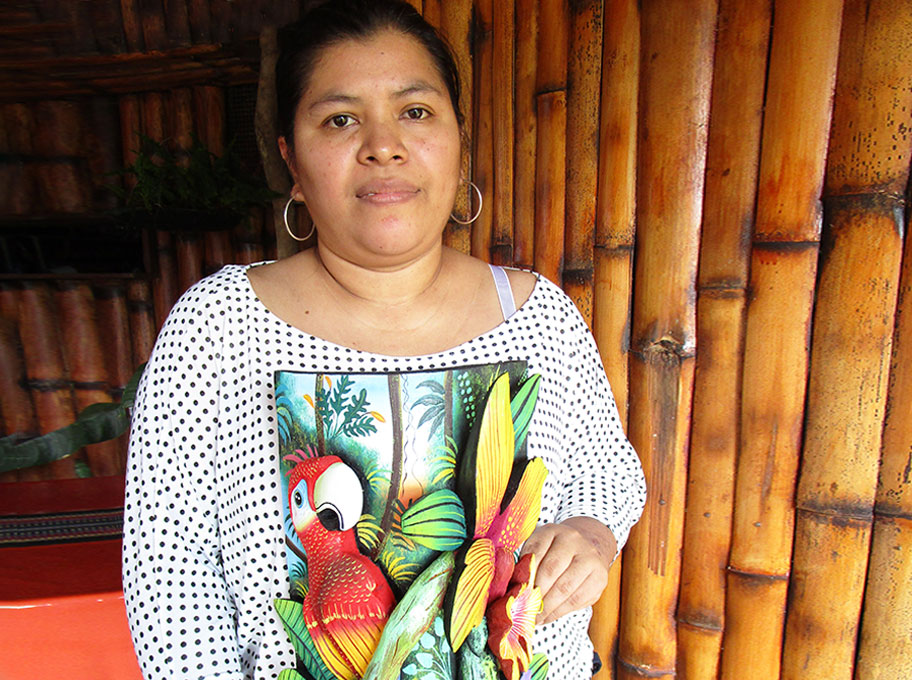 "I enjoy painting at my ranch, up in the cloud forest where it is very quiet and peaceful."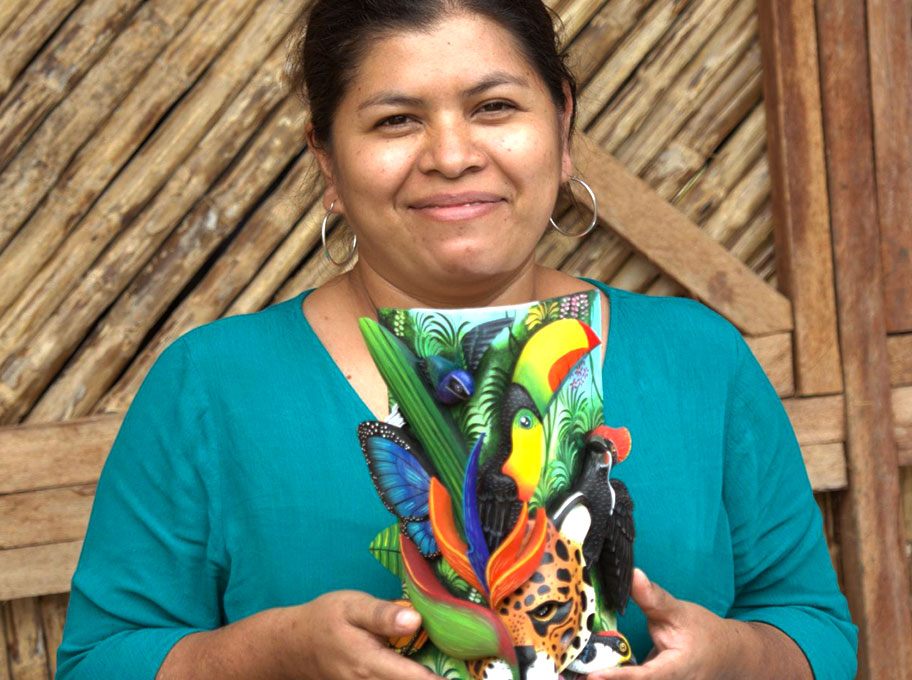 In 2019, Rosa and her partner Ovidio opened "Soda Breson", the first restaurant in Boruca (Breson means "Tasty" in their language Brunca). Today, Rosa divides her time between her thriving business serving locals and the occasional tourist, her finca, and her art.