Mask Artist Painter - Boruca, Costa Rica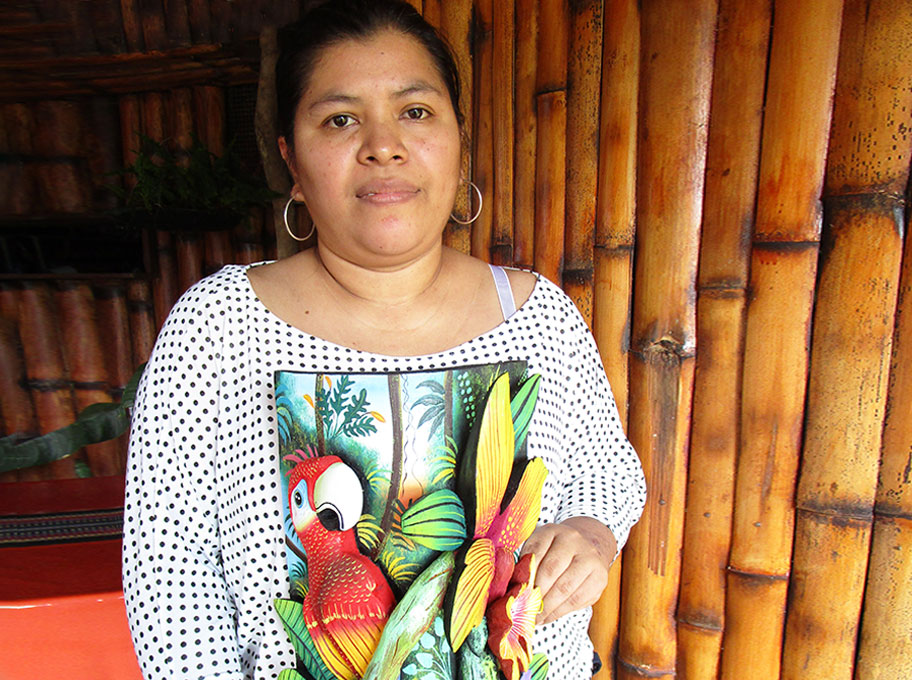 "I started painting masks in 2014 and I am inspired by nature. I especially like to paint the butterflies and flowers I see around my home. I also enjoy painting at my dad's finca or ranch, up in the cloud forest where it is very quiet and peaceful."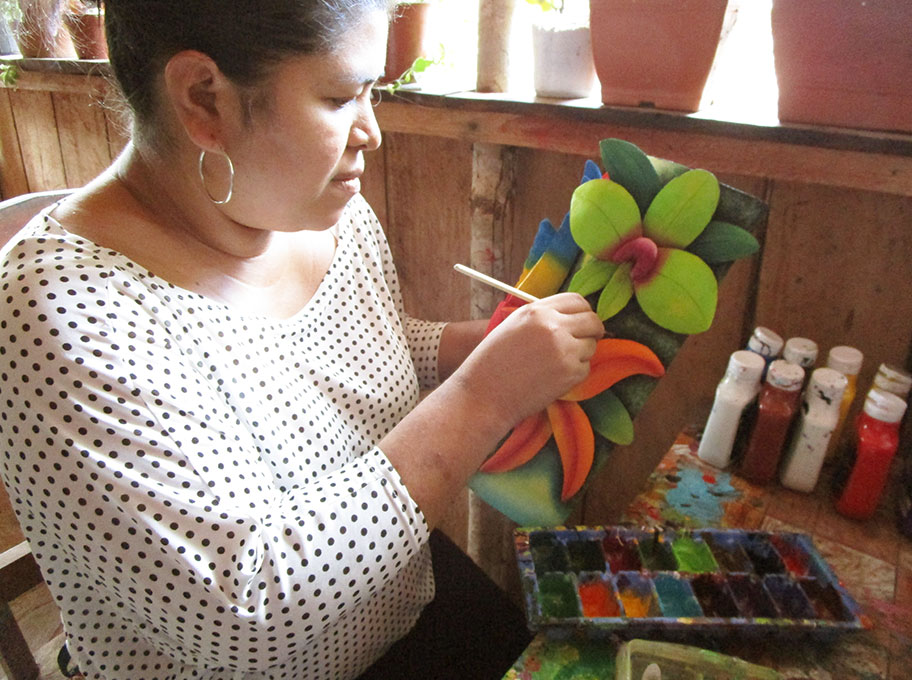 Rosa is one of the few female mask artists in Boruca, she learned from her artist brothers. Now she enjoys exchanging ideas and inspiration with Luis Miguel, Francisco or Manuel.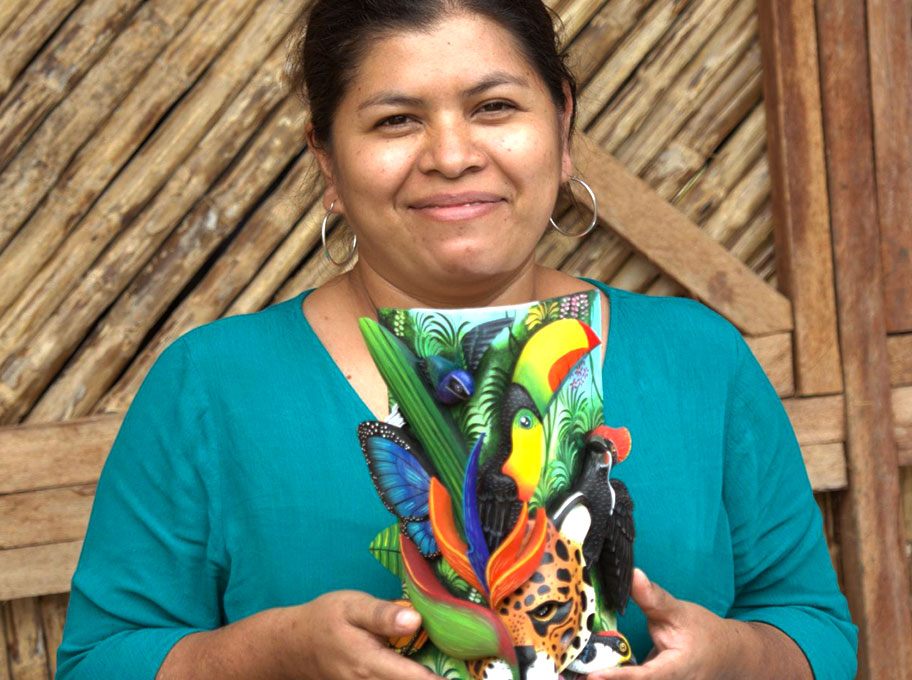 In 2019, thanks to their mask work, Rosa and her partner Ovidio fulfilled their dream of opening a restaurant in Boruca called "Soda Breson", which means "Tasty" in Brunca, the Borucan language. Today, Rosa divides her time between her successful business and her art.