Mask Artist Painter - Boruca, Costa Rica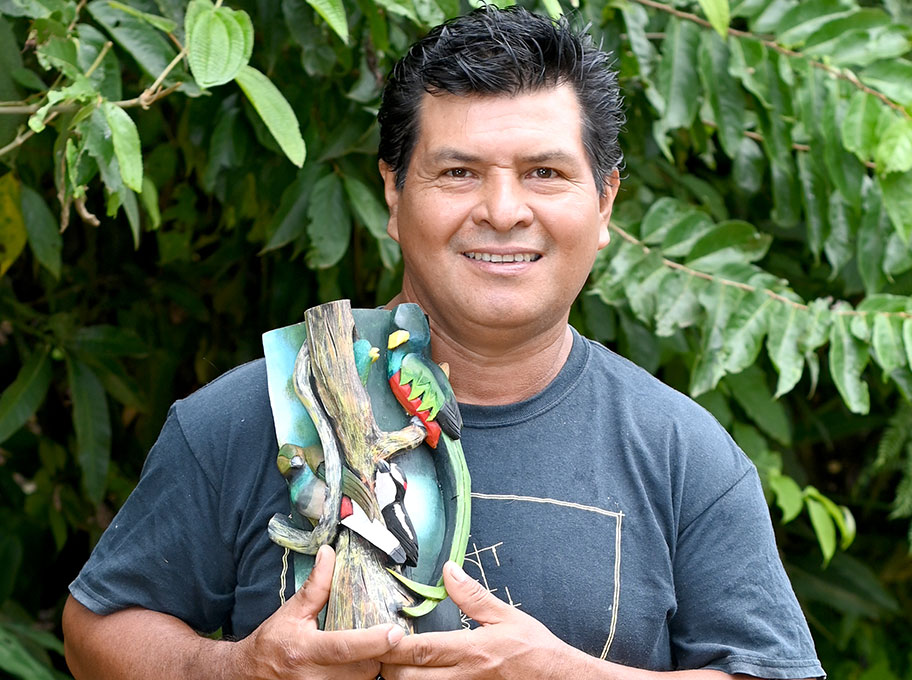 "I identify with the owl, for the colors of its plumage, for its intuition, wisdom and ability to hear and see in the dark. With its calculating and deep gaze, this bird gives me a sense of mystery."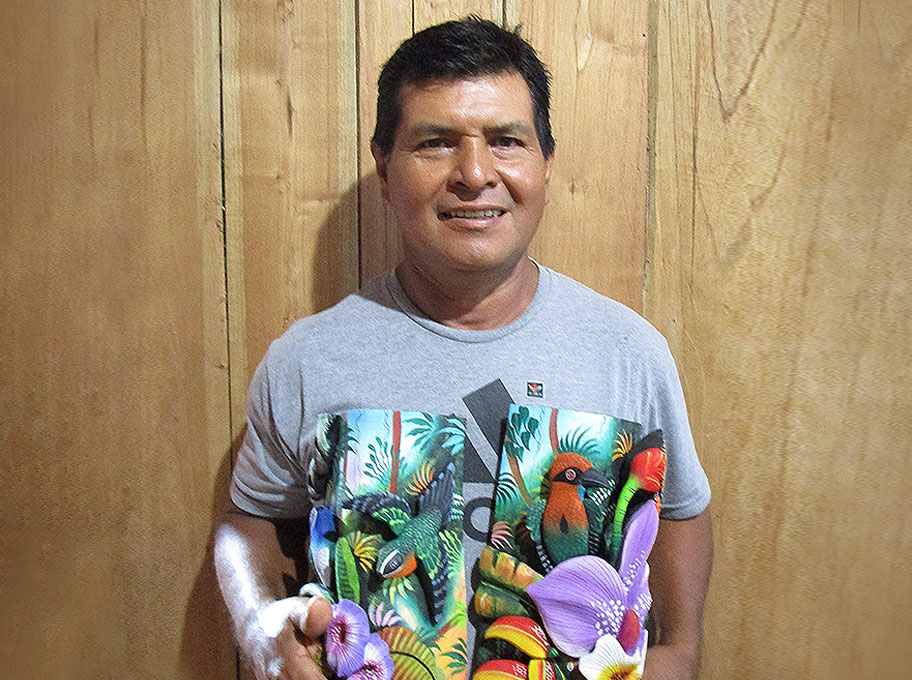 Born in 1969, Neftali loved to paint as a child, but as the oldest sibling, family obligations called for him to leave school early to help on their family farm. It was not until 1998, after seeing the beauty of Francisco's masks and the opportunity the art provided, that he began studying mask-making under him.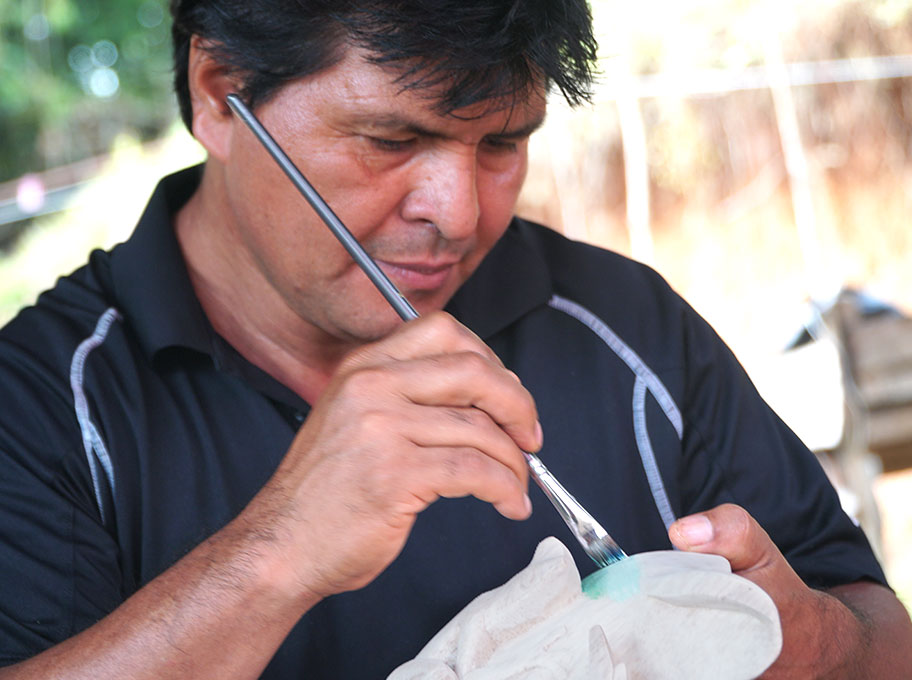 "My first mask turned out so pretty that I fell in love with mask making. Soon after that, I started painting them and creating my own designs."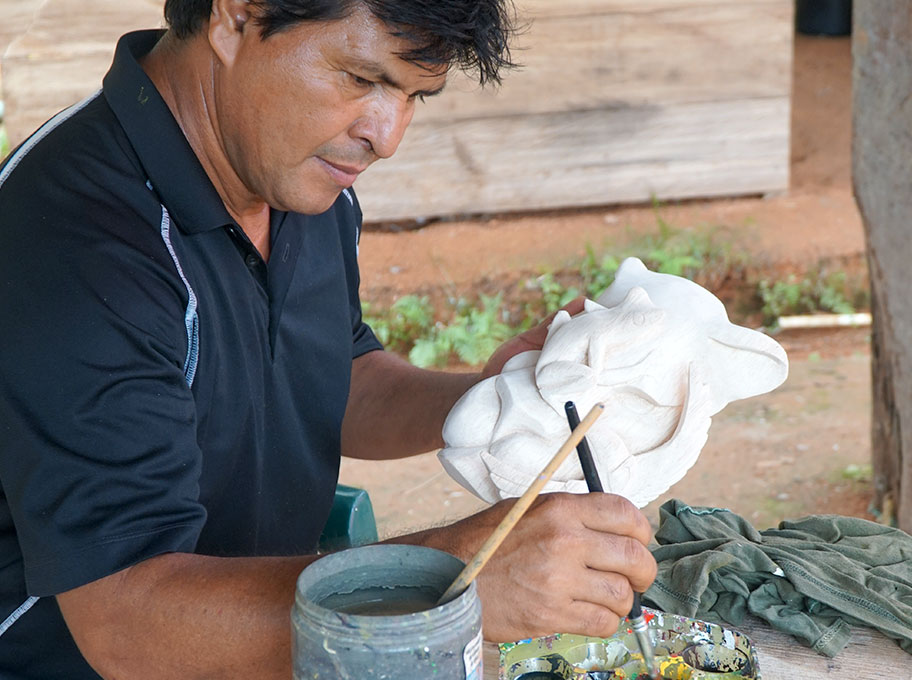 Today, Neftali is an accomplished painter who enjoys using natural and muted palettes, and life-like details.
With his work, he hopes more people around the world will learn about his village, culture, and traditions. Currently he spends most of his time working his farmland and dedicates his afternoons and evenings to his art.