Mask Artist Painter - Boruca, Costa Rica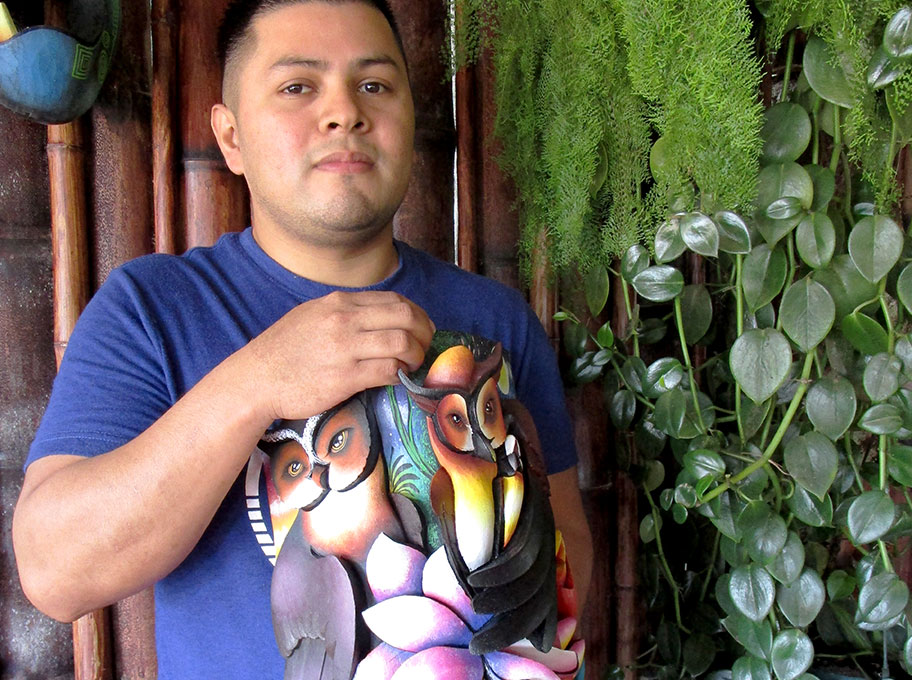 "In 2007, I began painting masks. From then on, every piece I paint conveys my feelings through the colors I use. I hope that the people who see my work will feel something too."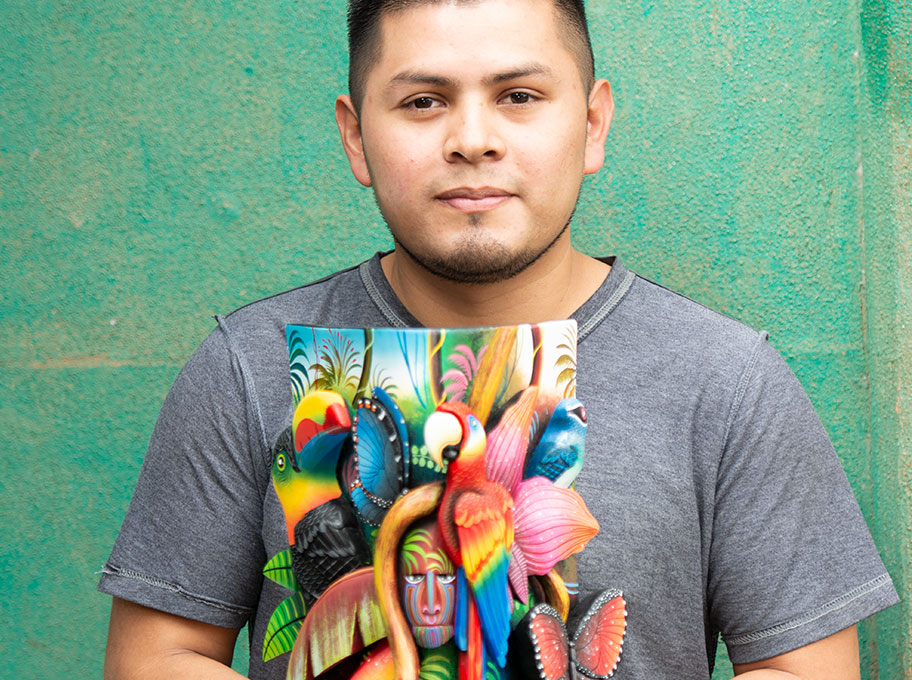 As the youngest of 11 siblings, Luis Miguel has been lucky to have many teachers within his family. After watching his elder brothers, Marcos, Domingo, Francisco and Neftali work, he has successfully created a style of his own.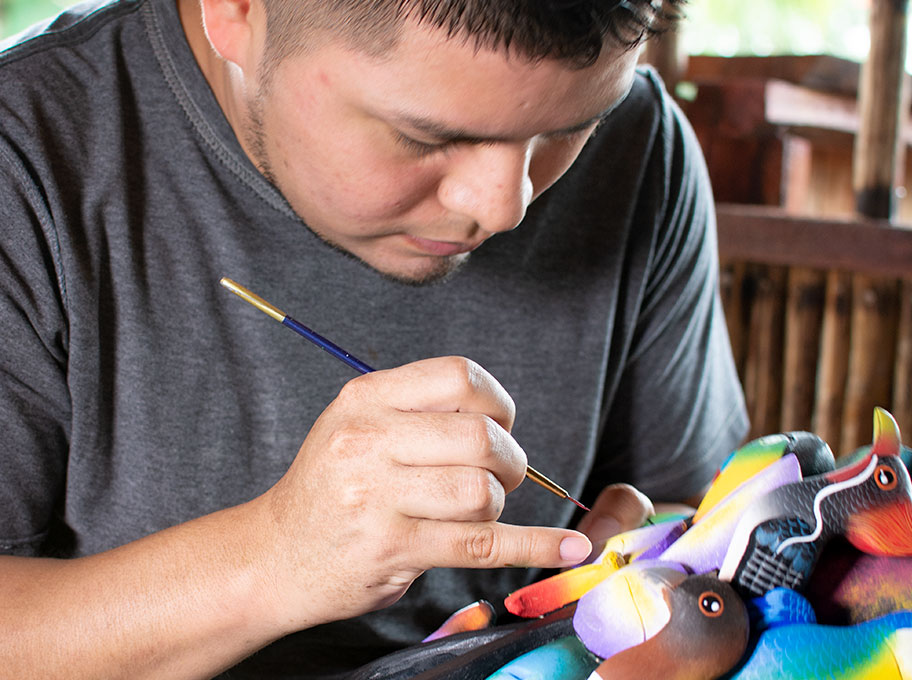 He enjoys learning new painting techniques and when he's not creating masks, he is studying towards his degree in computer technology.
"I want my masks to make the Boruca culture known--after all, our culture is very unique."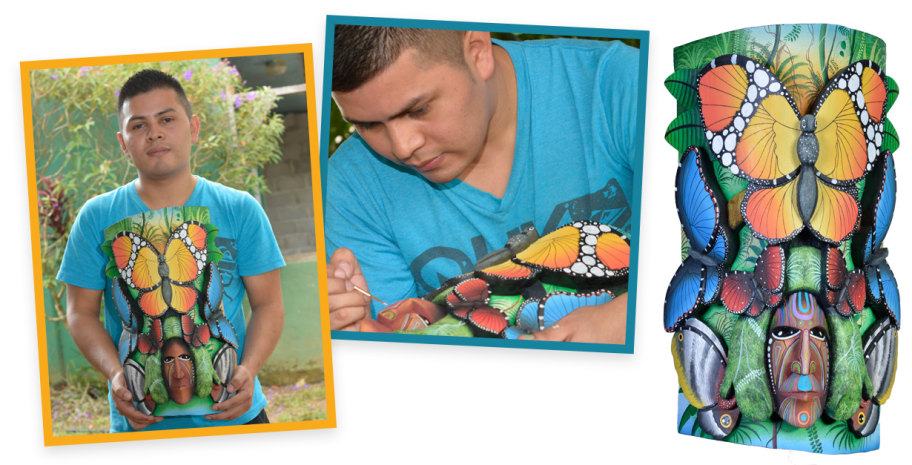 "Every year, I like to innovate with new designs and colors. I was using lots of greens in my masks, and now I am painting with much more vibrant colors."