Esteban Morales Lázaro
Mask Artist Carver - Boruca, Costa Rica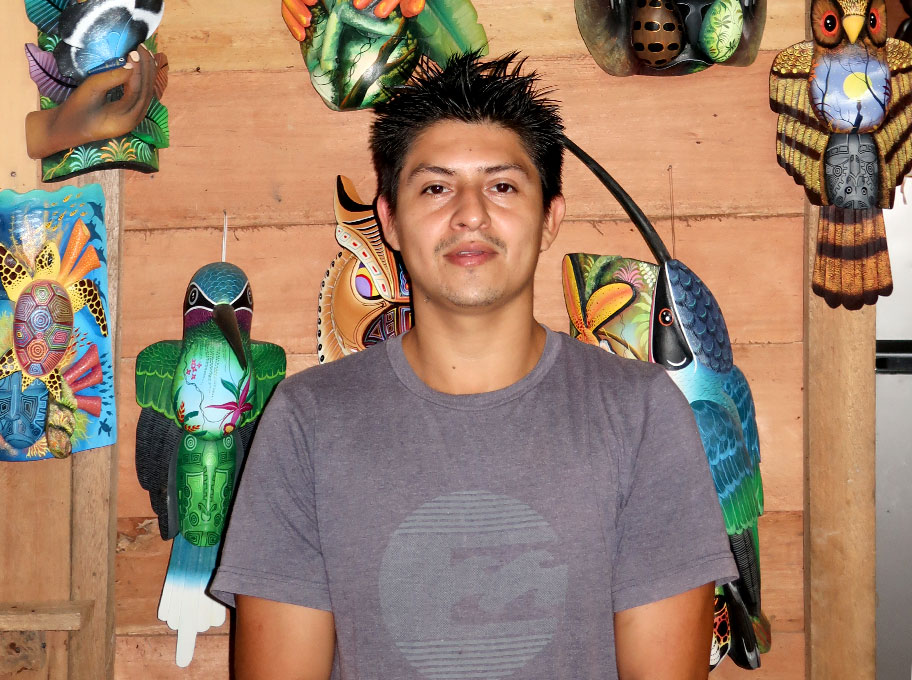 "As a Borucan artist, I feel something really special when my art flows from my imagination. And I pour all my heart into my work hoping other people will admire it."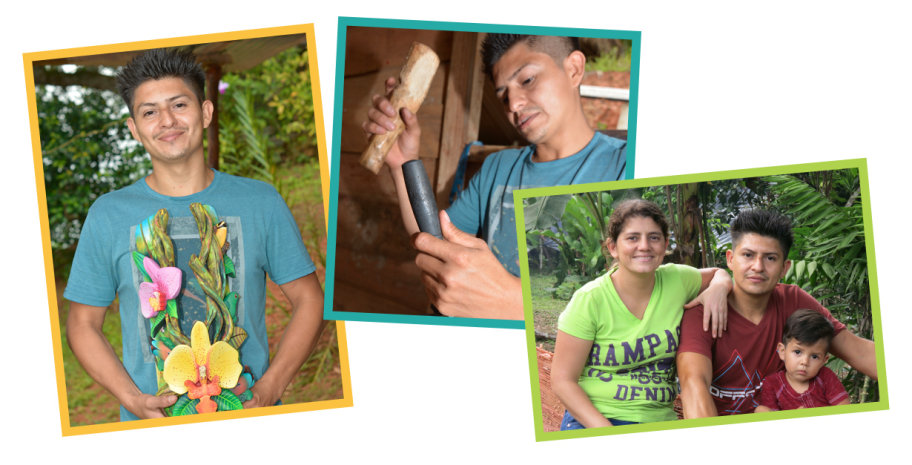 Esteban started carving when he was 16 years old and was taught this art by his older brother Omer and his uncle German. He enjoys envisioning and designing his own original pieces and collaborates with several painters to make them really pop.

Esteban lives in Boruca with his wife Margie, and their four children. He is proud that through his work, he is able to offer his family a more comfortable life than the one he had while growing up. Recently he was able to purchase additional land to farm around his home.

During the past two years, he has been spending half of his days farming, sowing vegetables and some grains, and the rest carving masks.