Mask Artist Carver - Boruca, Costa Rica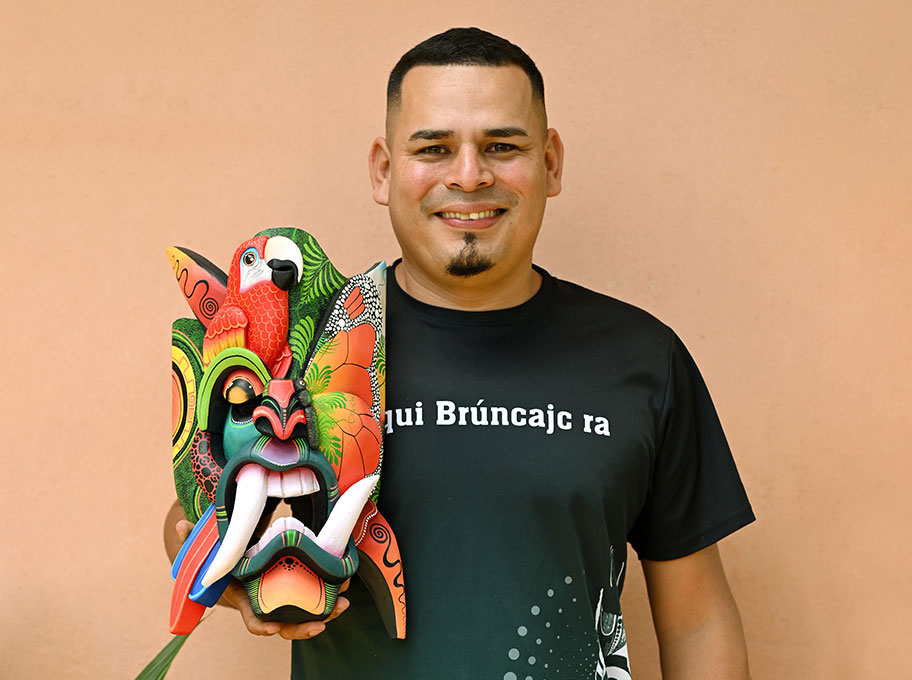 "I identify myself with the crocodile because it is an animal that has managed to survive for a long time and is quite intelligent."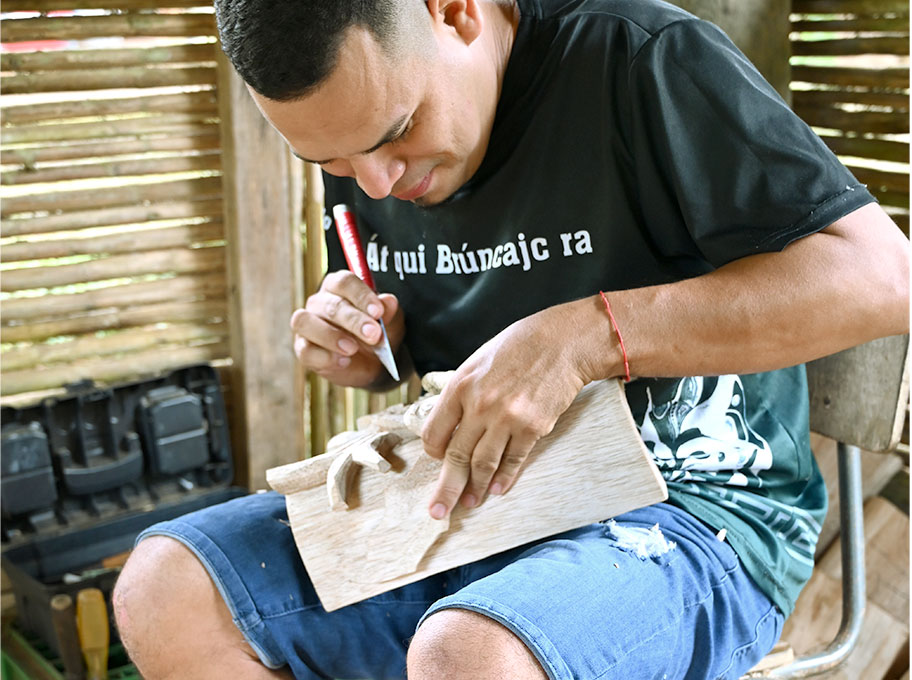 Emilio was born in 1985 and started carving Boruca masks at 24 following the example of his uncle and teacher, German Morales. Today, carving is Emilio's passion and way of life and you can find him working alongside fellow carvers at his workshop "Taller Brúncrin".

Emilio is particularly fond of depicting birds and often goes to his favorite spot near the water to admire nature and gain inspiration.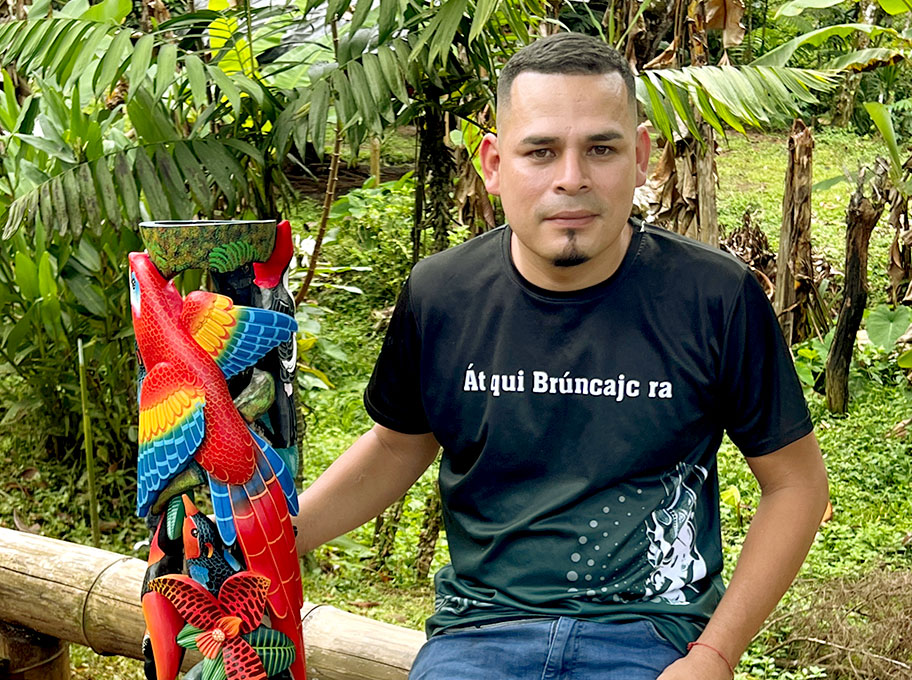 "I enjoy carving hummingbirds which are so varied. Some have a crest. One is named bumblebee and is so tiny and hard to see. They come in all colors, some are like the rainbow, or green, white… and I try to carve their feathers as real as possible."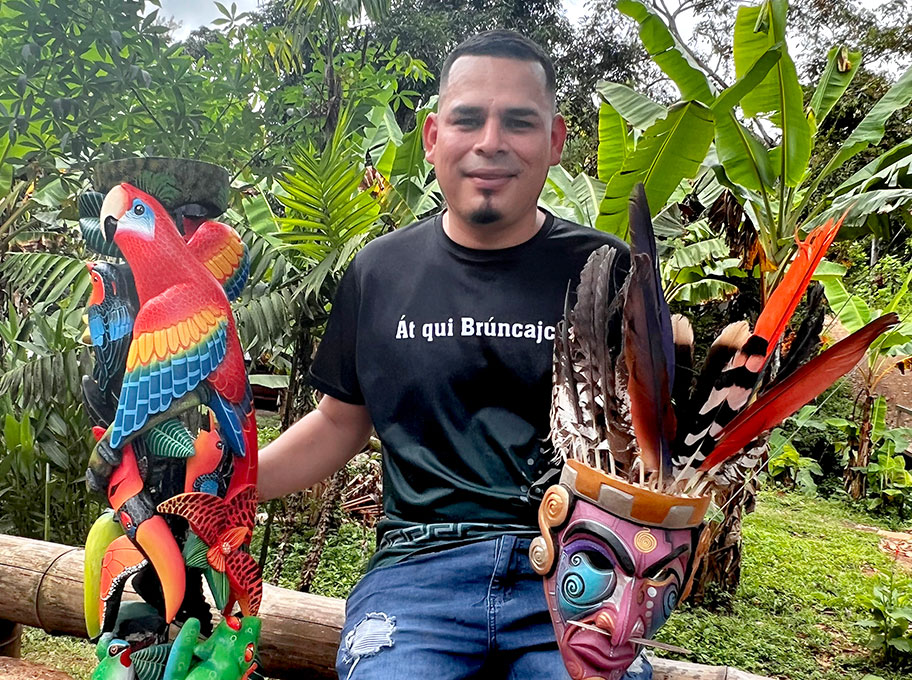 Emilio is constantly seeking to perfect his art and keep evolving.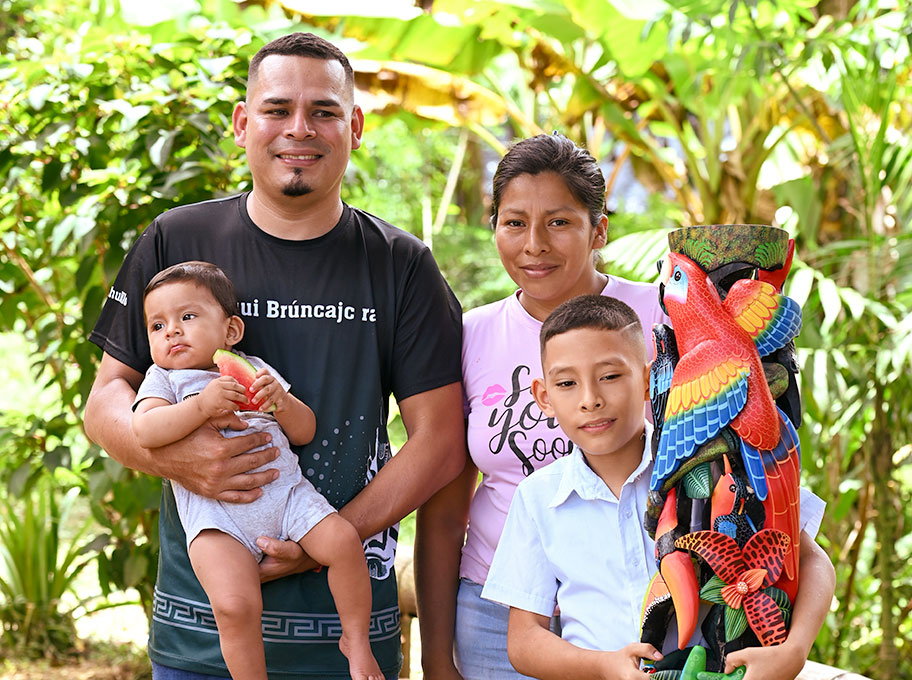 "Sometimes I notice for the first time an animal has a particular fold, or a curve on its feathers, and before I didn't carve those like that, so probably my pieces were stiff. Perhaps back then, I was not yet capable of doing it like this, maybe I didn't think in the same way I do now."