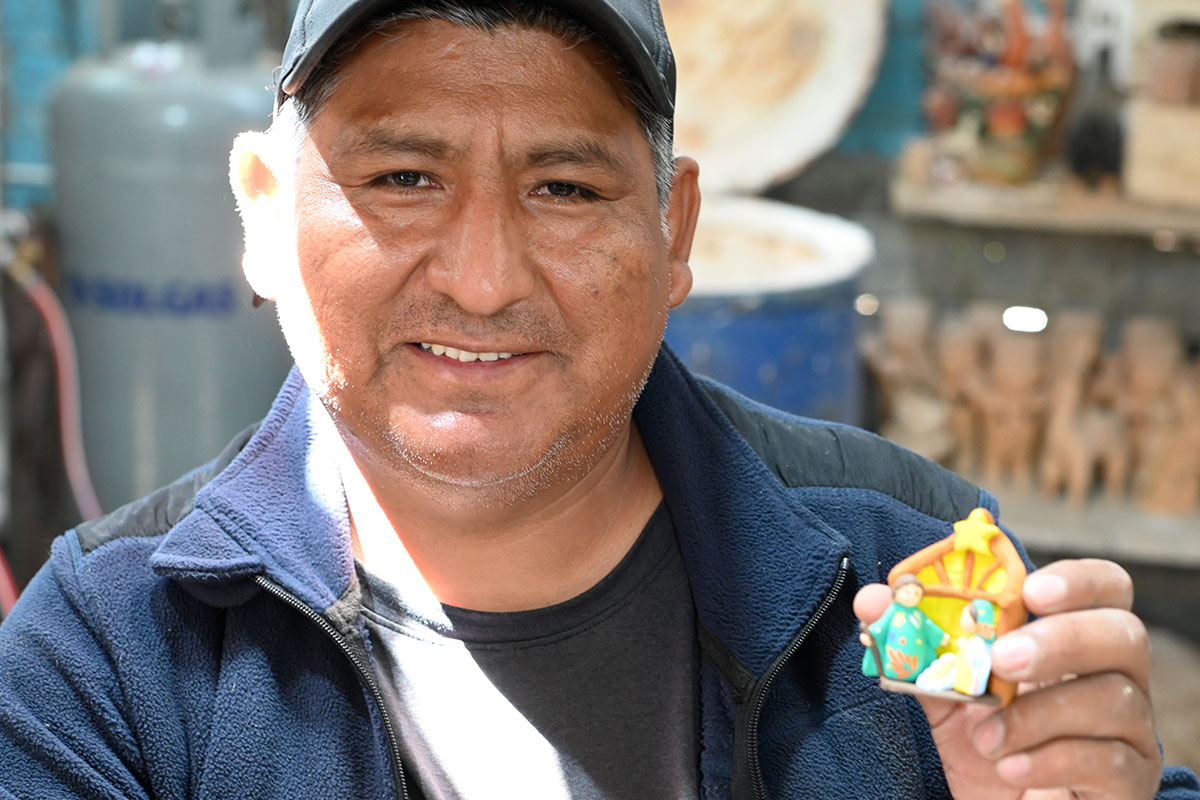 Master Ceramist (Perú)
Edwin Huasacca Condori was born in the town of Quinua in Ayacucho Peru where ceramics are a way of life. He learned his art from his dad. In the 80s, he and his four brothers escaped to Lima during the difficult times of violence. They established their homes and workshops side by side. To this day they still work together and collaborate in larger projects.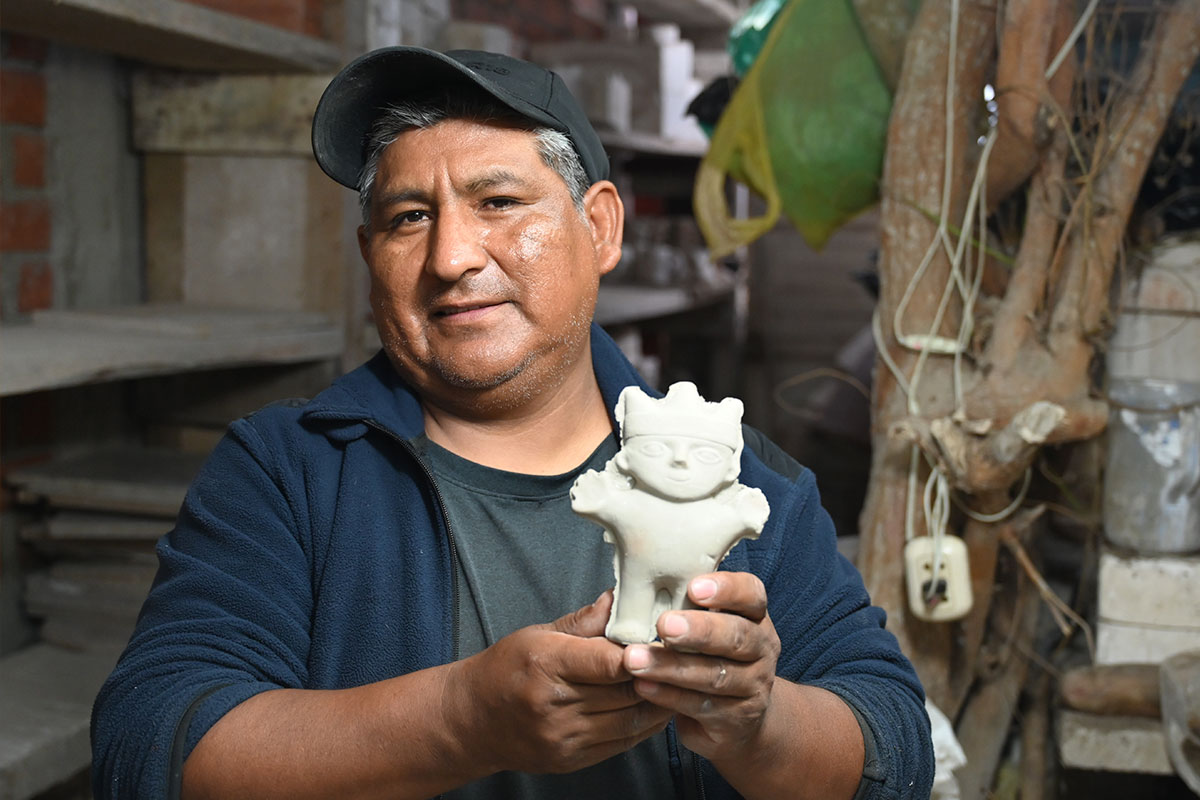 Edwin enjoys the challenge of creating new and original pieces. He likes to make real life characters. Once he has an idea, he enjoys creating it directly into clay without the need of making a sketch or drawing. He works with his wife and enjoys providing work to the community of painters in his area.
Edwin learned and refined the colorful painting style you see on Lucuma's confetti collection while in Lima. This evolution of the art form keeps the designs fresh and fun.