Deiner Maroto Lazaro
Mask Artist Painter - Boruca, Costa Rica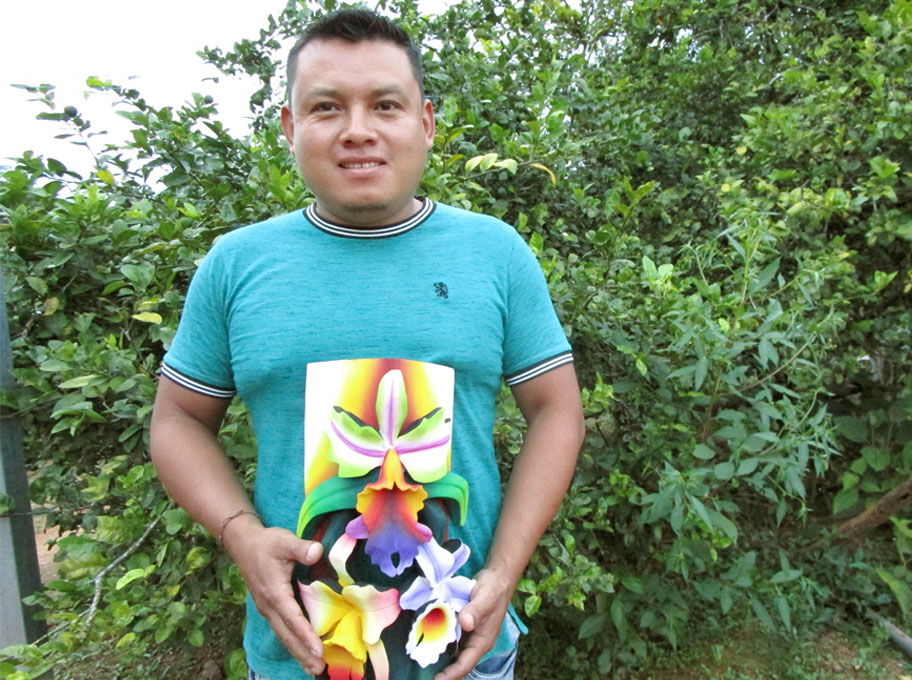 "In my paintings, I prefer to use light colors and I try to paint the animals and flora as real as possible. I also enjoy bringing lots of details into my backgrounds. My technique keeps evolving each year and I am achieving finer finishes. One of my artistic goals is to expand my art and explore painting on canvas."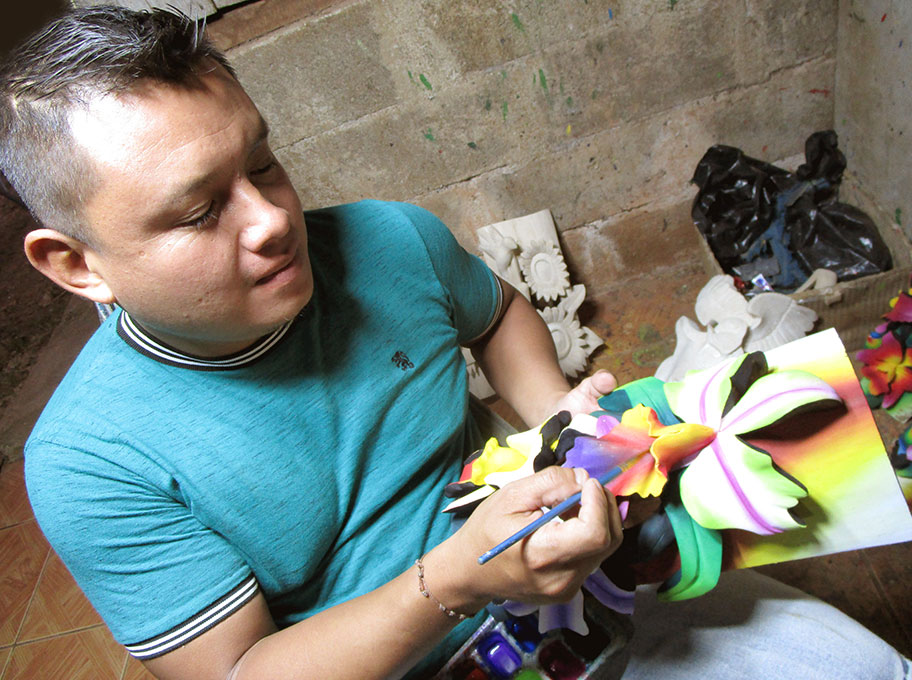 Since he was young, Deiner enjoyed drawing and he started painting masks in 2014, as a 15 year-old student of Neftali. Later, he spent some time working with Bernardo and then took a class with Melvin.

He is fond of making ecological masks and specially enjoys painting hummingbirds and orchids. For the future, he envisions creating his own space to promote his art. He also dreams of studying system engineering.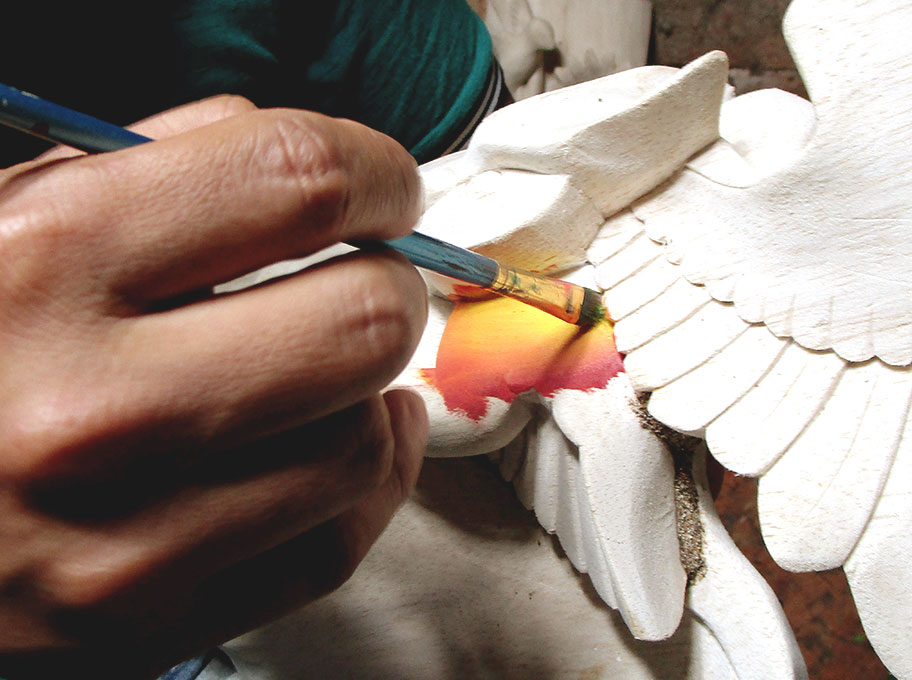 "As I learned from three artists that I admire very much, I feel that from each of them I was able to absorb a little bit to develop my own style."