Mask Artist Painter - Boruca, Costa Rica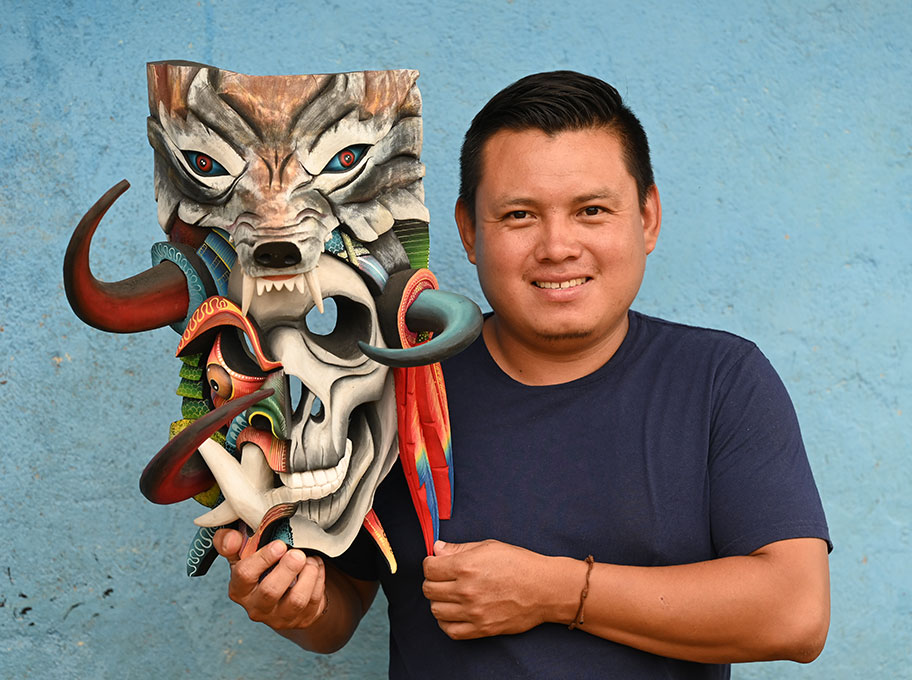 "I identify with the falcon because he likes to fly high and watch everything. Just the way I think, always upwards."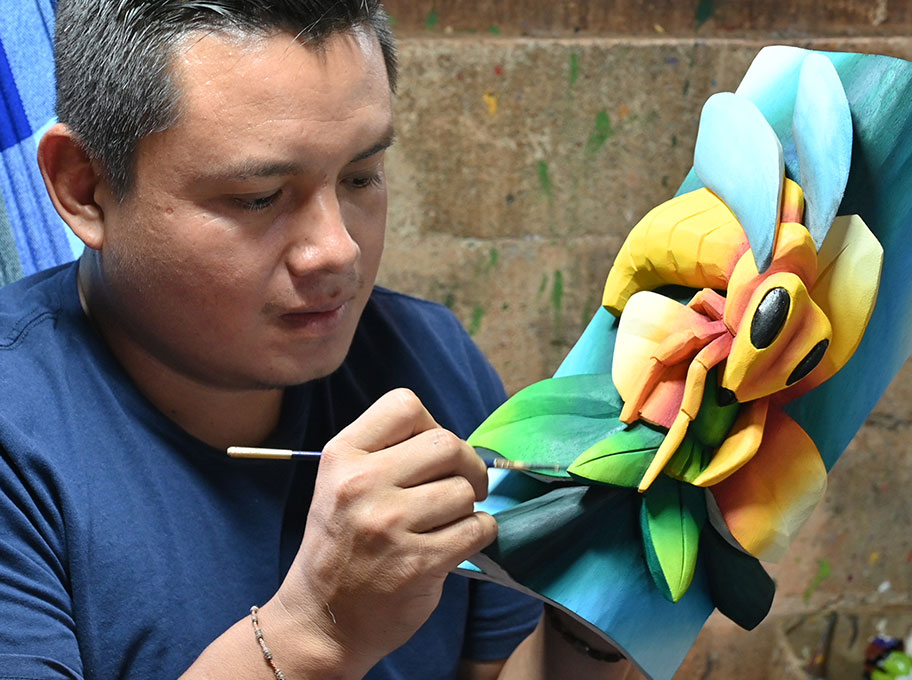 Since he was young, Deiner enjoyed drawing. In 2014, at 15, he started painting masks as a student of Neftali Rojas. Later, he also learned from artists Bernardo Maroto and then Melvin Morales.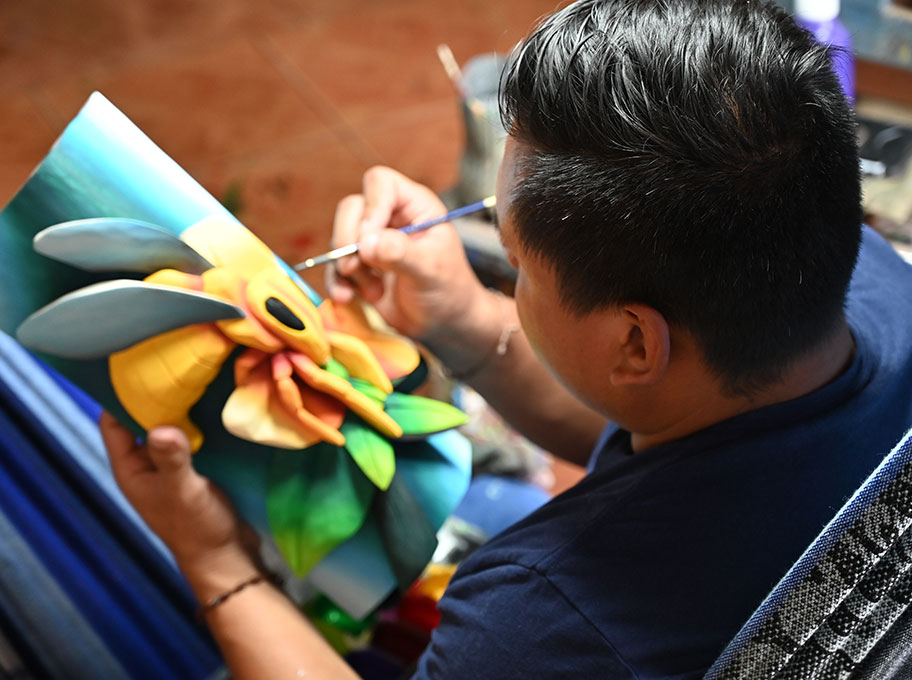 "Since I learned from three artists that I admire very much, I was able to absorb a little bit from each to develop my own style."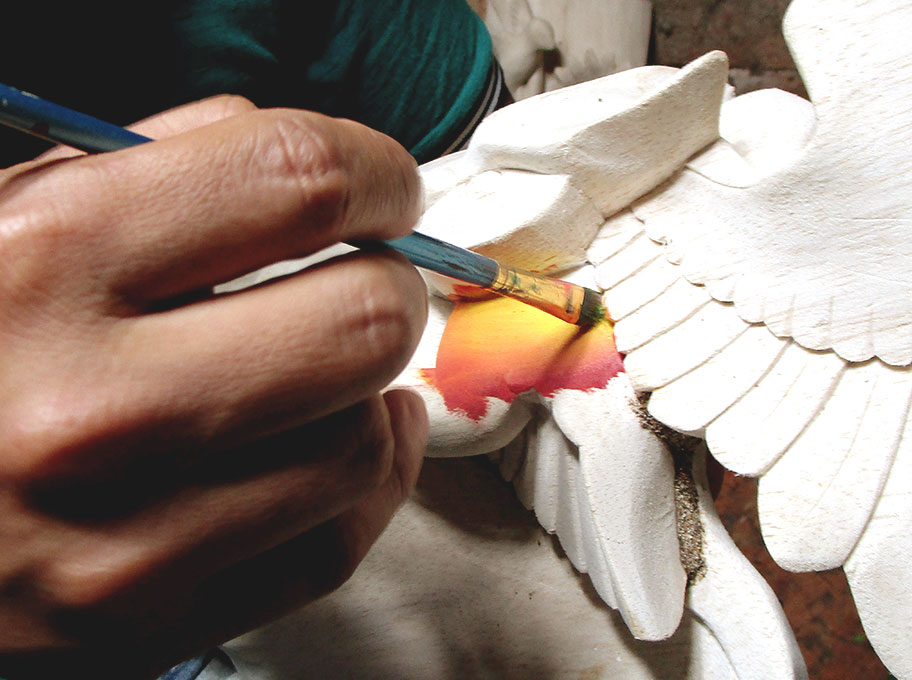 "In my paintings, I use vibrant colors and paint the animals and flora as real as possible. I also enjoy bringing lots of details into my backgrounds. My technique keeps evolving each year and I am achieving finer finishes."
Deiner likes using bold colors and textures in his pieces and especially enjoys painting hummingbirds and orchids in his ecological masks. One of his artistic goals is to expand art and explore painting on canvas.