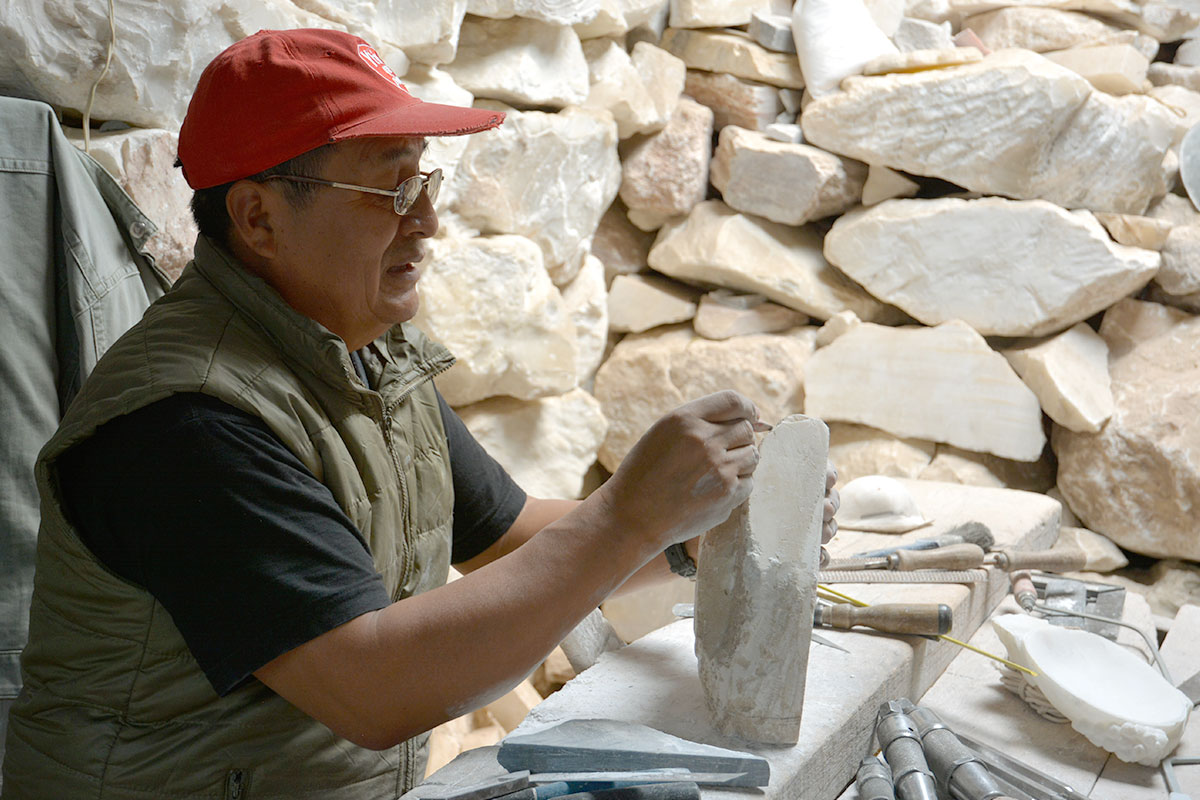 Benjamin Pizarro, Master Carver (Ayacucho, Peru)
Benjamin Pizarro has been carving alabaster stone since he was 8 years old and was taught this traditional art from Ayacucho by his uncle. At age 10, he started practicing the art of retablo (altar piece) making with Don Antonio López, the eldest son of renowned artist Joaquin Lopez Antay. In 1973, at only 14 years old, he started to win contests which put him in the spotlight nationally and internationally. At that point, his uncle proudly told him that he was officially a professional artist and could make a living with his art. He was offered a scholarship to study in Germany, but due to his young age, his parents did not allow him to attend. Just a few years later, still a teenager, he was invited by the president of Venezuela and participated in an exhibit.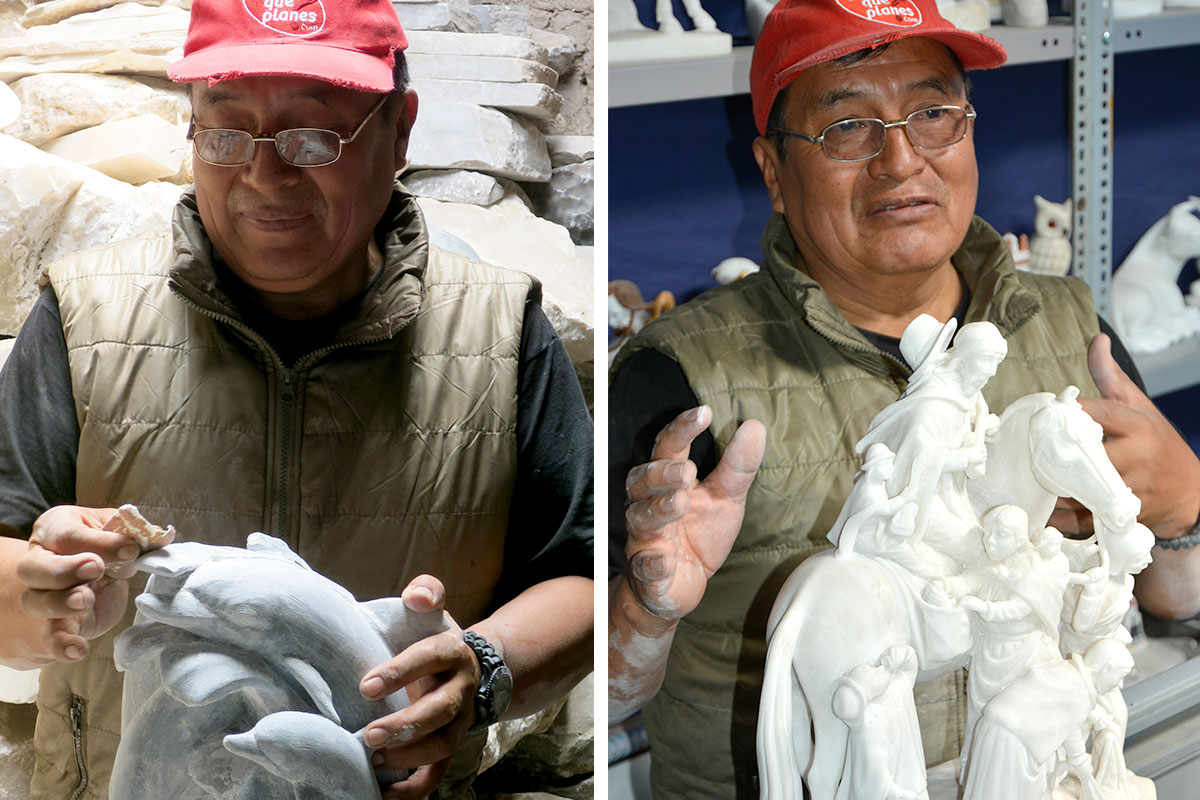 His work has gained him national and international recognition. In 2005 his family was commissioned to create a giant, 13.7 foot tall retablo for the the Ayacucho airport. Thanks to that piece, a French collector discovered and connected him with a few opportunities in Europe. For some years, Benjamin and his wife Bertina have traveled to sell their crafts at rotating Christmas fairs in France, Belgium, Switzerland, Spain, or other places.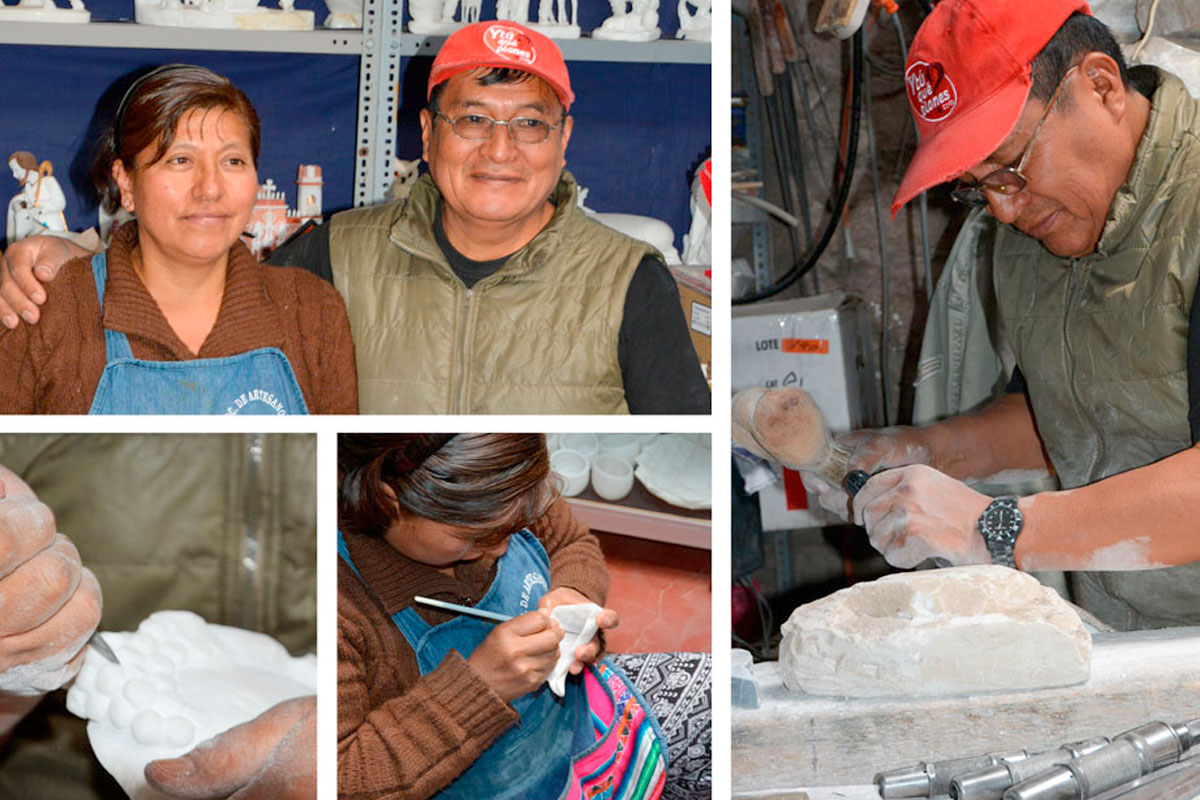 When tourists visit his workshop, he loves to show his process. Visitors are surprised at how much time it takes for Benjamin to perfect even the smallest details. When people try to work with the stone, they often get frustrated when they realize how hard it is. At that point, Benjamin humbly replies with a smile that God has given us all our own unique gifts, and working with stone is his!